My wife and I recently took a camping trip where instead of pitching a tent we rented an Escapod teardrop trailer.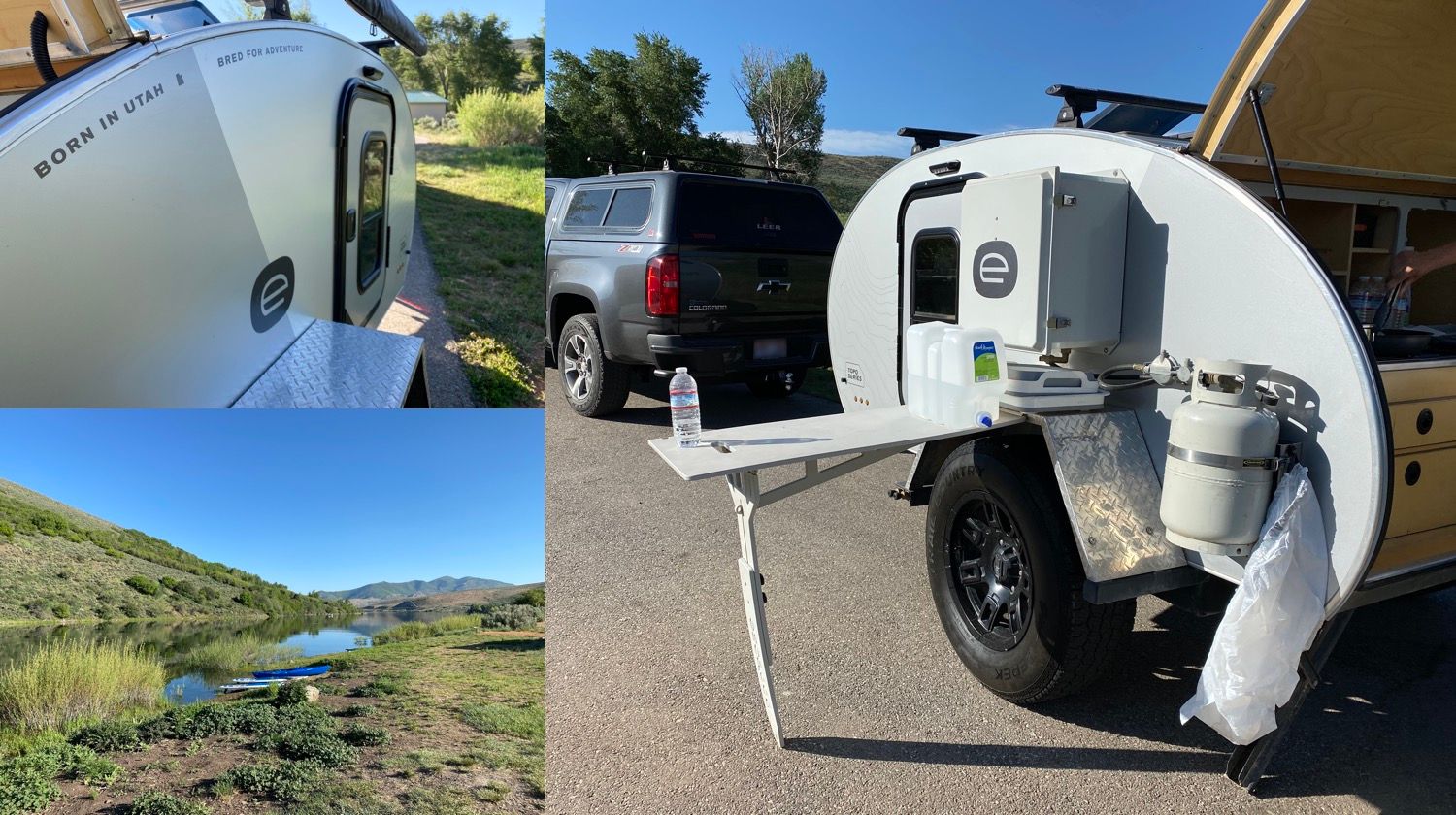 Long story short? We really liked it. Read on to find out why.
Cabin
The Escapod has a roomy queen-sized bed interior—the pictures don't really do it justice. Once you've settled in, there's plenty of room for two people to sleep comfortably.  There is also ample storage for clothing and other personal items. The interior wood finishes retain a relatively pleasant smell that no doubt masked the campfire odor emanating from our clothing.
The cabin's interior is illuminated by dimmable soft LED lighting, which was perfect for bedtime reading after the sun went down. There's also 12V USB power available to charge phones and tablets.
It wasn't until our second night that we figured out how to keep the cabin well ventilated. The sleeping compartment is air-tight, so in order to bring in fresh air, you need to open one of the two side windows and engage the motorized fan in the air vent on the roof. Also, by opening a window, the fan became noticeably quieter as it doesn't need to work as hard to push air through the cabin.
Kitchen
The exterior kitchen is well conceived and sports enough counter space to prepare food. It also makes clever use of the removable hatches that covert into a table and cutting board. We had no trouble lighting the gas-powered stove and the Yeti cooler could probably hold a week's worth of food.
The trailer sports a large water tank and gas-powered water heater. Having potable water was really great as we camped at a relatively primitive campground that did not have running water. Unfortunately, we ran out of water mid-trip and I suspect the rental did not have a full tank when we took possession of it.
---
In summary, we'll definitely be renting an Escapod for future camping trips. The only gripe I had was figuring out how to back it up straight, which is clearly my problem, not the trailer's.